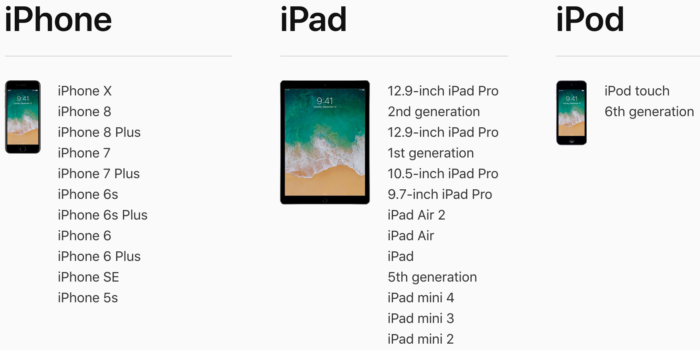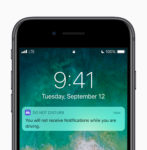 Apple will release iOS 11 tomorrow, September 19. Before you update, make sure that you check the readiness of your device. iOS 11 is a major update, with new features as well as security updates. New features include:
Files app to manage your files on your iOS device
Dock available in apps, with quick access to recent apps
Better multitasking on iPad
Drag and Drop on iPad
Inline drawing and searchable handwriting in Notes
Document scanner built-in to Notes
Inline drawing in Mail
New filters built into Camera
Customize the Control Center
Driving mode so that you are not disturbed while you drive
Lane guidance and speed limit built into Maps
Quick type keyboard for typing with one hand
Automatically set up iOS device from another iOS device by proximity
Check your hardware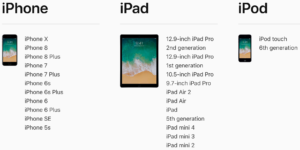 iOS 11 is compatible with iOS 5S and newer iPhones, iPad mini 2 and newer iPads, 6th generation iPod and iPod touch. However, be aware that new operating systems can slow down older devices. Just because you can update your device doesn't mean you should. If you have an older device that you depend on for frequent use, I suggest waiting for later updates of iOS 11, and checking reviews of how it works with your device before you update to iOS 11.
Check you apps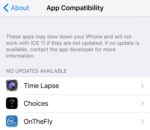 Many developers have updated their apps to work with the new operating system, but some apps (especially free ones) may not work with your device. If you have any of those apps installed, find a replacement for the ones that you use. If there are any apps on the list that are critical for you, you may want to wait for an app update before updating to iOS 11.
To check which apps many not work after you update your device,
Open Settings
General — About
Applications
Check your space
If you're getting storage almost full messages on your device, it's a good idea to clean the storage. If you need help, see this article from Macworld.
Other consideration
Before you update, make sure that you know your Apple ID and password. If you have it saved on the device and don't haven't it memorized, make sure to write it down temporarily. Also, make sure that your device is backed up to iCloud* (or your computer). If you depend on your iOS device, I think it's a good idea to invest in iCloud. I pay CDN$1.29 a month for 50GB of iCloud storage.
*Note that iCloud doesn't back up your apps. It makes note of what apps you have installed on your device so that you can restore them later from the App Store, but it won't allow you to restore any apps that are no longer available in the App Store. It also doesn't back up data from the Health app.
If you have a question or need some help, post on my Facebook page or email me at damianne@presidentialtech.com.