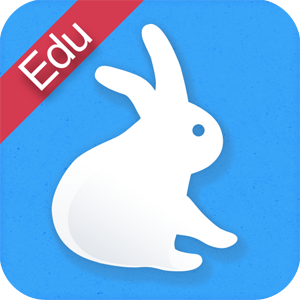 Shadow Puppet EDU is a free, easy-to-use tool for creating videos using photos and video clips. Video has many uses in the classroom, as an effective learning tool in any subject. Students can narrate a process, or procedure, show the steps of a solution, present a published work, etc.
Features of Shadow Puppet EDU
Combine video clips and images to make a video

Record voice-over narration, add music or both

Add animated text annotations and pointers

Interact with images while recording

Up to 100 items per video, and up to 30 min long

Built-in web search for images and animated GIFs (can be disabled in settings)

Automatic image citations are added at the end of videos that use web images

Tap undo to redo the recording for a particular page.

Copy a completed video to re-record it.

Easy to share or save to the camera roll

Works on iOS only
Ideas for Using Shadow Puppet EDU in the Classroom
Create a presentation with images of all the new words for the week.

Share three family traditions, using images, video clips, and text.

Create a presentation to publish your research project.

Create a presentation describing a field trip or a solution to a problem

For more ideas, get the

Activity guide

.
Differentiation Using Shadow Puppet EDU
Give students the photos/video clips needed for the video.

Give students a completed video that they can re-record.
Considerations for Using Shadow Puppet EDU
Have students create a storyboard before they create their video.

If students are working in groups, assign them roles and rotate the roles so that every child experiences all the components of the process
Resources
Have a question about using technology in your classroom? Email info@journeywithtechnology.com.