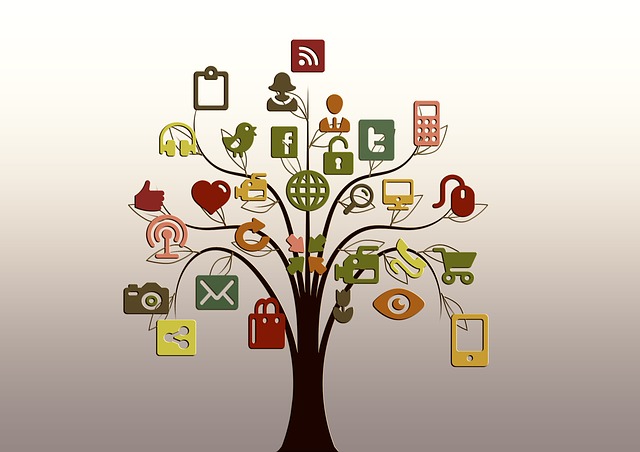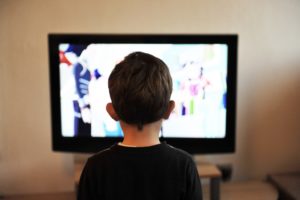 Technology has been a wonderful addition to our world, with many great benefits. Those benefits have come bundled with dangers. In this series, I've outlined the benefits and dangers of several social media apps. I would like to encourage children to be safe in their use of technology.
When we use technology at school, we focus on educational uses, and give a lot of guidance and support to children. When they are using technology independently, it's generally for short periods, and in close proximity to an adult. We hope that this document will highlight possible issues, and help parents and families implement strategies and practices to keep children safe when using technology.
The Benefits of Technology Use
Technology has brought some wonderful features that we all appreciate. We can keep in touch with family through Skype and Whatsapp, find childhood friends and catch up with them on Facebook, curate resources and share them with each other on Pinterest, create videos and share them on YouTube, keep in touch with family and friends through email, share photos on Instagram, create weblogs in Tumblr, and the list goes on.
For the tools that I've mentioned, there are thousands more with similar or extended functionality. As humans, we love to share, and we love to connect, both of which we can now do in many ways online. We understand that mobile devices, and computer technology have revolutionized communication, creation, and curation. This makes critical thinking extremely important.
The Dangers of Technology Use
When using new technology (computers, tablets, smart devices, etc.), we have to be careful to keep ourselves and other people safe. It is difficult to figure out how to do that, as the settings and options differ from app to app. New technology is confusing to many of us; we are not natives in that landscape.
We understand that there are dangers, but we have trouble pinpointing the exact dangers, and knowing how to keep ourselves and others safe. It is difficult because terms of use and privacy policies are long and difficult to understand, and we don't use many of the tools that children use. We inhabit different spaces, and even when we inhabit the same space, we use the tools in very different ways.
Some of the online tools that are most popular with our children are Musical.ly, Instagram, Whatsapp, Skype, YouTube, and Snapchat. All these tools have great features, but what about the dangers?
Dangers comes from inappropriate content, contact, or conduct online. Are you aware of the attractions of each tool that your child uses, its benefits, and its dangers?
This list is made up of the most popular tools with children (under 13) at my school. Explore each of the tools that you or your children are interested in, from the list below.
General Advice for Making Online Use Safer
There are a variety of choices available to families around technology use. It is important for every family to think through the issues, and decide on the appropriate standards and agreements to guide the use of technology. Every family's agreement and practices will be different, because families have their own individual dynamics and values. Here are some suggestions to make the use of technology, particularly the Internet, safer for children. The first five tips are important for all families. For the other tips, select the ones that are relevant to and appropriate for your family.
Know that it is impossible to make social media 100% safe.
Explore available privacy settings for online accounts and turn them on as appropriate.
Be aware of what your child is using and doing online, and offer support and guidance to help them make responsible choices. This could provide great opportunities for exploring technology together, and for conversations.
Create a set of agreements and standards for your family around the use of technology, social media, and the Internet.
Regularly review your family's agreement, and revise as appropriate to the development of the child and the family's context.
Agree on some simple responses to inappropriate content online, as appropriate for the age of your child, for example, escape out and tell an adult.
Have rules/agreements about where your child can use their device.
If you decide to allow your child to use social media apps that require users to be at least 13 years old, create a family account that your child can use, and actively manage the account.
Agree with your child on what apps they are allowed to use, and a process for discussing/selecting new apps that they may use.
Require that your child have permission before installing any apps, even free ones.
Make sure that you learn about an app before you give permission for your child to install it.
Turn on Parental Controls in iOS or Google Play.
Listen to your child's point of view, and discuss the reasons for your decisions.
Charge devices in public/common areas overnight.
Do not give a smart, portable device to a child who is not up to the responsibility. For example, if your child needs lots of help being a good self-manager in the physical world, they will be greatly challenged to make safe and responsible choices online.
It is important to agree on what settings your child is allowed to independently change in social media, and other communication apps.
Safety first. Emphasize this with your child and encourage them to share challenges they encounter with technology, how they solve them, and what they need help with. Be calm, and don't overreact in these situations.
Read previous posts in this series