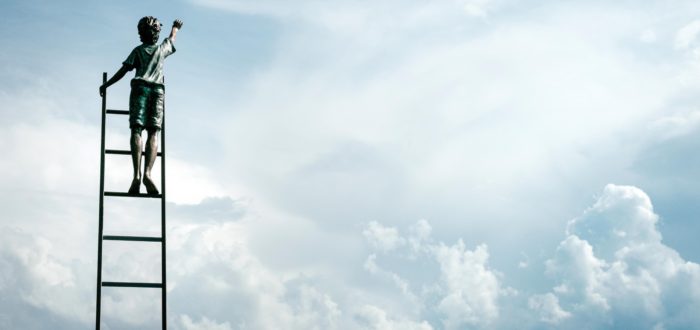 Realize your Wish
You've clarified your wish for technology integration in your classroom using the WOOP process. Now you have to take steps to realize your wish. At the simplest level, keep the intention in mind as you plan your units and lessons, and find authentic opportunities to use technology that match your intention. This allows your students to develop technology skills within the context of a subject or multiple subjects. This makes the use of technology purposeful and meaningful.
It's useful to think about what's involved in realizing your wish. What are the parts of your wish? This is like coming up with the lines of inquiry for an essential question. The components will help you identify possible activities that align with your intention for technology integration.
Possible Activities to Purposefully Integrate Technology
Here are some examples of activities to help students select reliable sources of information online for use in each of their research papers (my wish from the WOOP process):
conduct inquiries as a class to answer a research question

co-construct search queries with students

evaluate the credibility, relevance, accuracy and perspective of information, media, data and resources online

model/demonstrate
have students practice
have students submit their evaluation of resources used for the first few assignments, and allow peer or teacher feedback

create citations using Explore in Google Docs (for an analysis, research paper, etc.)
Use Google Scholar to find published research
visit the library to learn about the school's subscription services from the librarian (or invite the librarian to the classroom)
Compare results on Google with those from other search engines and databases
You've probably noticed from the brainstormed list that the activities aren't focusing on technology; they are using technology to meet a particular goal. Students aren't exploring Explore in Docs in case they need it someday; they're using it to create a citation relevant to their research.
It's your turn. Go ahead and brainstorm a list of activities to meet your wish. Consider the outcome that you specified before and whether the activities will achieve that outcome.
Want to get updates sent to your e-mail? Be sure to subscribe (in the left sidebar).
Want some 1:1 help or have a question about using technology as a teacher or with your students? Email tech@dpresident.net.
Photo credit: Photo by Samuel Zeller on Unsplash