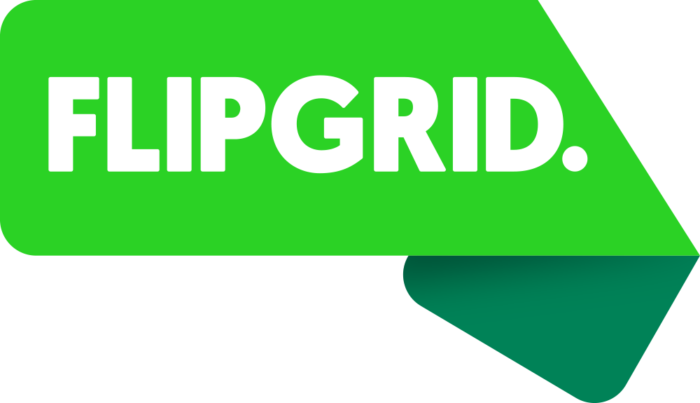 What is Flipgrid
Flipgrid is an app for video discussions. Pose questions, and let students respond with video instead of text. It provides a different medium for classroom discussions.
Flipgrid follows a Freemium model. You can have one grid with unlimited topics for free, or pay for a subscription to Flipgrid Classroom.
Features of Flipgrid
Threaded video discussion

Teachers post topics, videos, or links for discussion

Students can respond to the prompt or to their peers (premium)

Grids are private by default and can be password protected

Choice of video length

Each Flipgrid has a unique code

Share your grid or topic with others with a link

Privacy and moderation settings

Each grid can hold an unlimited number of questions/topics

Each question/topic can hold an unlimited number of responses

Questions can include links to websites or documents

Students do not need to log in to post
10 Ideas to use Flipgrid
Have a conversation with a pen pal or an expert.

Explore a concept with students.

Collaborate on a topic with a class in another room or school

Take on a persona of a character/historical figure to create a video

Explain the solution to a Math problem

Showcase a performance/presentation with a reflection

Share examples of Math in the real world

Post an opinion on a topic/question from the teacher or a classmate

Post a book review

Share a headline or memorable quote from a story or book
Differentiation using Flipgrid
Instead of recording their voice, a child could hold up posters with words to the screen.

If you can't show a student's face, use a static image for the recording

Record a student's answer after you ask him/her a question (for example, with younger students)

Have students work in groups, with one of the jobs being that of the narrator. You can rotate roles.
Considerations
Have students practice what they are going to say. For older students, they can write out a short script as well.

Although the videos are not very long, you may want students to storyboard them, depending on the situation.

Students can post performance videos for reflection/feedback/comment
Resources
Example
One word for the year example topic
If you have another example that you'd like to share, please post it in the comments.
Try out Flipgrid